Battery Powered Ball Machine
The Elite Freedom is equipped with a large ball capacity and battery size to allow extended play on the court. The Freedom's large wheels and extended handle provide easy movement around the court and to and from the court. Enjoy playing against such advanced features as full corner to corner random oscillation, up to 50 degree lobs to practice your overheads, and speeds of up to 70 miles per hour.
Elite Freedom Horizontal Oscillation

The full corner to corner sweep of the Elite Freedom will challenge a wide range of players from beginners to advanced. Designed for maximum durability, its 16kg ergonomic design and large wheels allow for easy transport, even with a full hopper of 150 balls. A 2 – 4 hour battery running time allows you the freedom to play anywhere at any time.
Elite Freedom Control Panel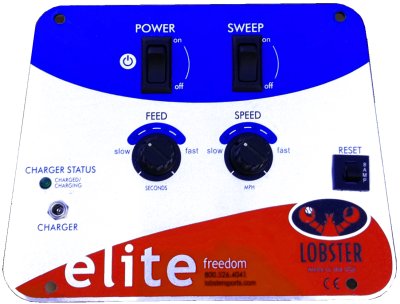 Elite Freedom Extended Handle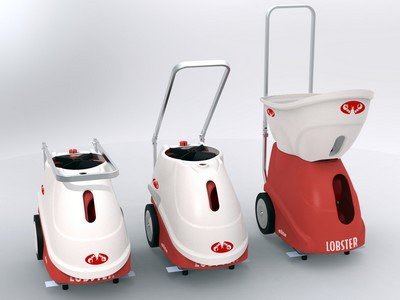 Benefits:
Oscillation: Random horizontal
Speed: Four settings from 10 to 70 mph
Ball Capacity: 150
Feed rate: 2 4 8 or 10 seconds
Power: Battery
Court time: 2-4 hours
Elevation: manual 0-50 degrees in steps
Weight: 16kg
Spin: none